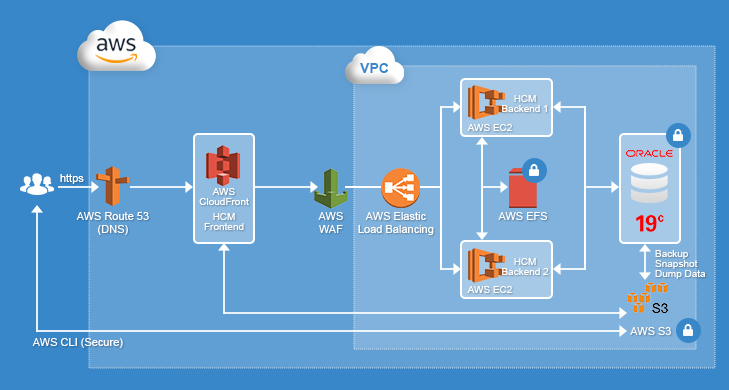 For those who seek to save IT investment in both Hardware and Software, our company provides Software as a Services for PeoplePlus HCM,the on-demand services in both software licensing and infrastructure which is highly secured system with our closely monitoring by the expertise team.
Benefits
Easy and convenient access to HRMS software and data through a web-based service
Significant cost saving on IT investment, in both software and hardware.
Reducing fixed payment of for IT system maintenance personnel.
Paying monthly service fee reduces the risk of huge upfront payment on IT investment.
Reducing the risk of data leakage within organization such as payroll data.
Enhancing data protection by highly secured data storage system and regular and efficient backup process.